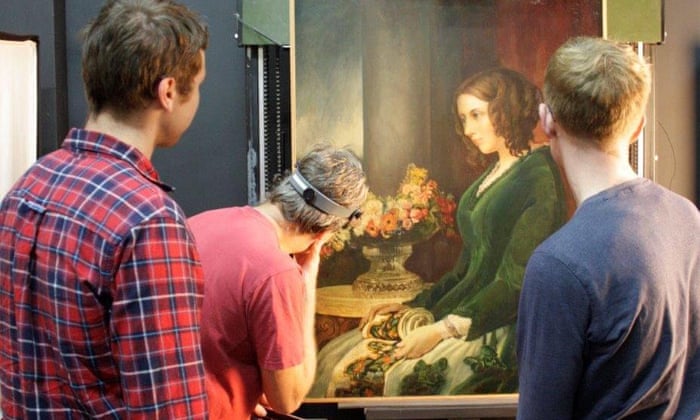 X-ray and UV analysis has revealed the painting is genuine but almost hidden under disastrous layers of later overpainting.
The good news for the Charles Dickens museum in London is that it does own an original portrait of the writer's unfortunate wife, Catherine, by an important Victorian artist. The bad news is that it is almost entirely hidden under later overpainting.
Doubts about the authenticity of the portrait emerged in the past year. It was considered the better of only two paintings of Catherine in the collection, and believed to be the work of the Irish artist Daniel Maclise, a friend of the author's.
Maclise was a highly regarded artist, and his prestigious commissions included two gigantic paintings of scenes from the Napoleonic wars in the House of Lords. In contrast the portrait of Catherine seemed crude to the museum's curator Louisa Price, and worrying gaps in its provenance also emerged when a catalogue of all the museum's paintings was being compiled this year.